WELCOME!
We are so glad that you are here! Whether you are already a member of our faith community, a resident of Central New York, visiting the area, or just happend to stumble across our website, it is our hope and desire that you will find, in the presence and ministry of our community, a safe place to learn, seek, and grow in your spiritual journey.
​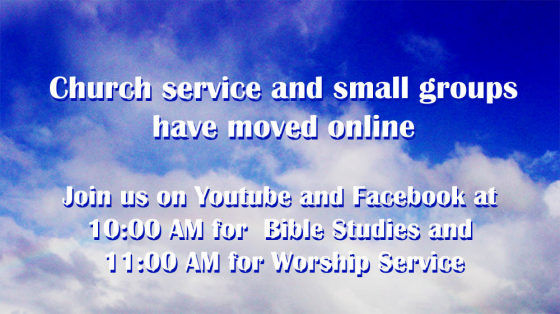 ​
Saturday Livestream Times
Sabbath School: 10:00 am
Worship Service: 11:00 am
42342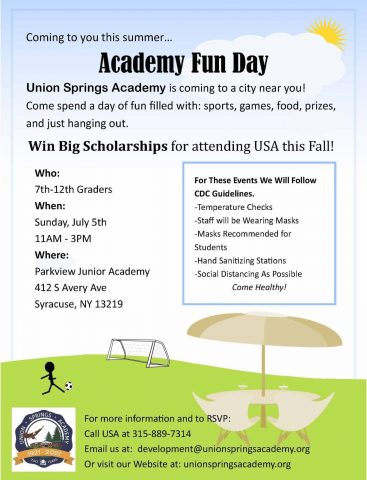 ​
Soup 'n Smiles
Starting Monday, May 11th, there will be homemade soup to-go available at Westvale's parking lot from 2-4, the same hours that our food pantry is open. You may visit the pantry, and then
Soup 'n Smiles Brochure
​
The Westvale SDA Church Food Pantry is open every Monday, from 2-4 pm.
The pantry is located in the church building
next to Westvale Church,
2515 W. Genesee St., side entrance.

If you have any questions, please contact
Donna: 315-706-6496
or
Maria 315-415-7870.

In order to protect you and our volunteers,
we're asking that you remain in your vehicle,
and allow us to bring the food out to you.

​
Attention YAYAs:
YAYA is having a Sabbath School
on
Zoom
at
10:30-11:00 AM Saturday morning.
Link will be on the
YAYA
facebook page.
​
Resources: Senior Nutritional Line
Any food vulnerable adult can reach out to the Senior Nutritional line at: 315-218-1987
Resources: Child Care Solutions
Any Onondaga County resident experiencing child care issues can contact Child Care Solutions at 315-446-1220.
OUR MISSION: Led by the Holy Spirit, we the family of the Westvale Seventh-Day Adventist Church commit to a growing personal friendship with Jesus Christ, so that we may share the joy of our experience with others in an ever widening circle. We will reflect His love through our union, fellowship, service, and worship!
 
Welcome to the Westvale Church in Syracuse, NY. We are a Christian community and would love to have you join our family. To learn more about what we believe you can visit our About Us page. Please join us for Bible study, worship, and prayer.
Pastor Seong Cho
Westvale Church